Natalie is music educator who is passionate about sharing her love for music with her students. She is the founder and music director of Creative Hearts - Centre For Performing Arts.
Natalie's students range from children aged 6 months and up, to adults of all ages! Natalie teaches singing, piano, music theory, aural musicianship and songwriting, both as private lessons and in groups. Natalie believes that every student is unique, hence she tailors each lesson to the student's abilities and interest.
Teaching experience
- Private piano teacher at her home studio in central Singapore (pop piano, ABRSM, Trinity examinations)
- Individual and paired piano lesson - Stamford American International School
- Group music and movement classes to toddlers - Our Music Classroom (Singapore), My First Skool (Singapore)
- Piano lessons - Prelude Music Studio (Singapore)
- Songwriting workshops - Sozo Education (Singapore), Aspire Music (Hong Kong)
- Singing lessons - Aspire Music (Hong Kong)
- Glee Club - Aspire Music (Hong Kong)
- Show Choir - Red Vocal Academy (Hong Kong)
Qualifications & CERTIFICATION
- Masters of Music MMus, Songwriting from Bath Spa University
- IVA certified singing teacher (find out more about the IVA method here)
- ALCM in Early Childhood Music Education
- ALCM in Teaching (Piano)
- LLCM in Piano Performance
- ABRSM Grade 8 Practical Musicianship
- ABRSM Grade 8 Piano Performance
- ABRSM Grade 8 Theory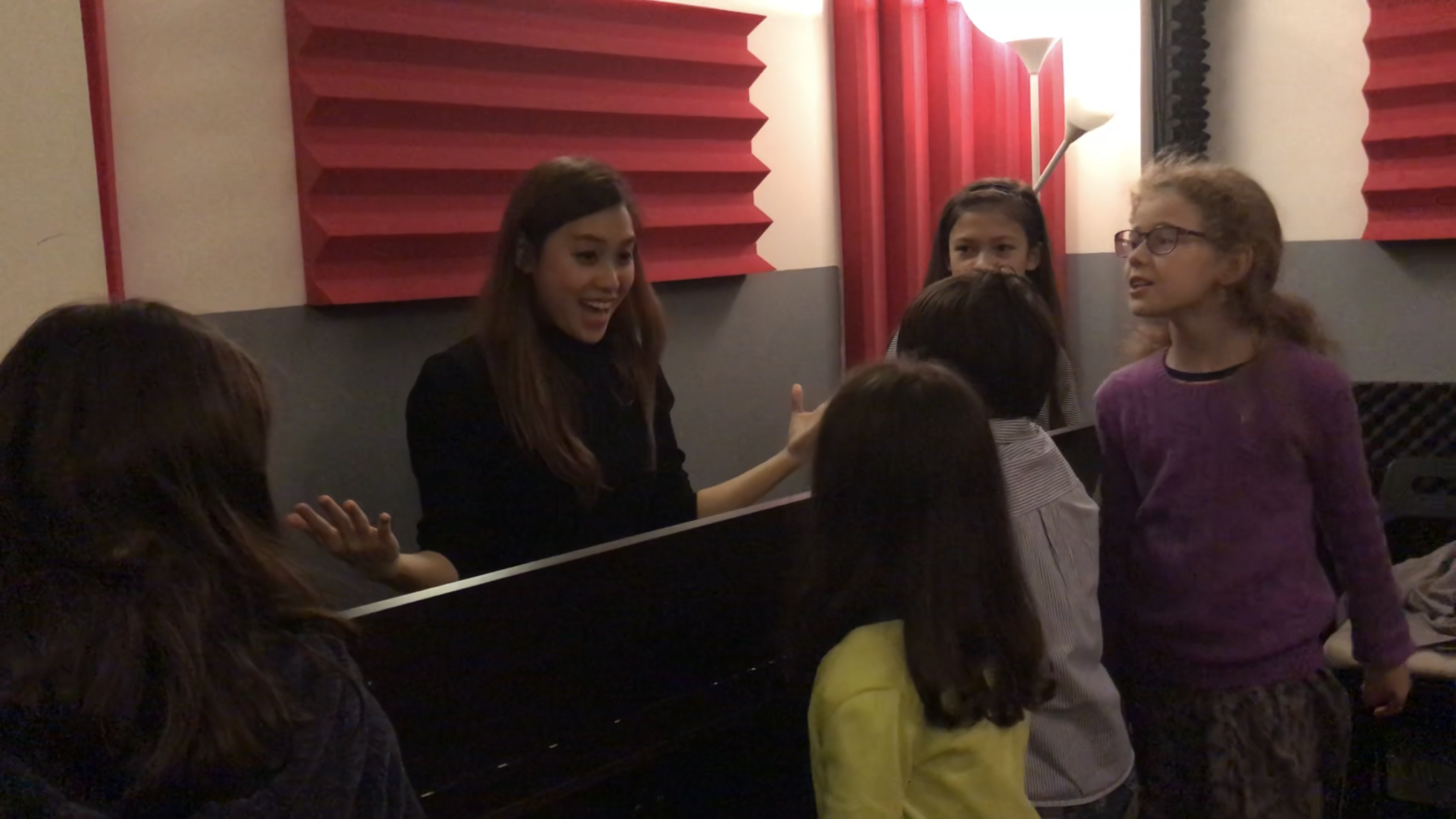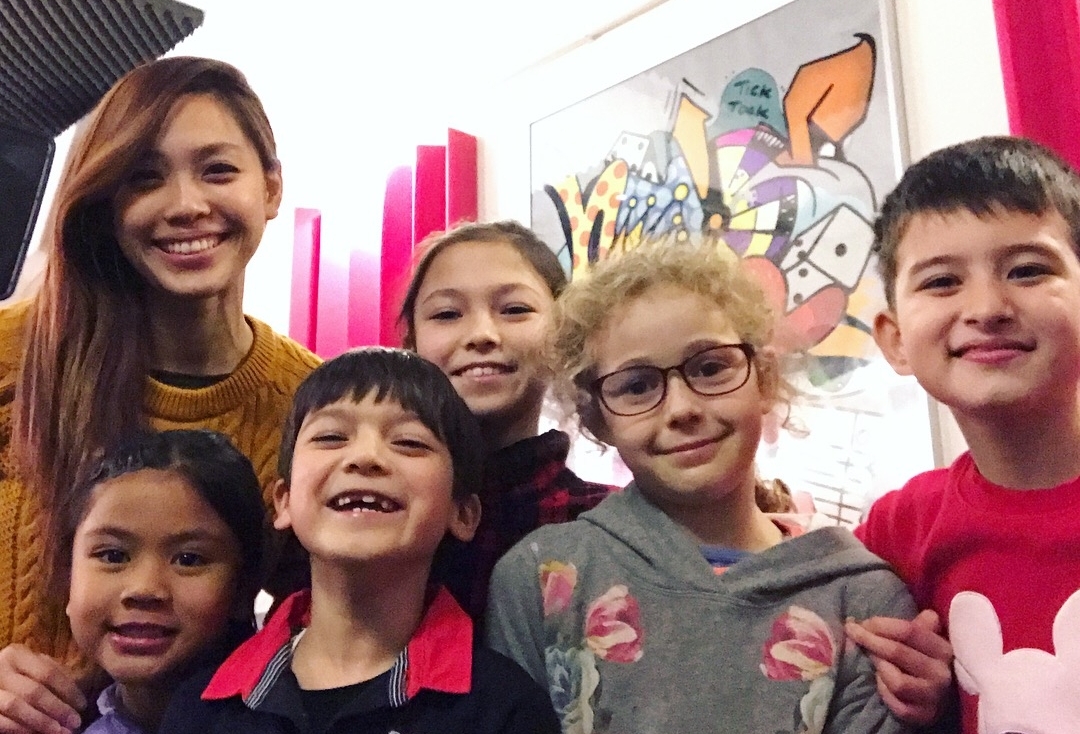 Music and Movement Classes for toddlers and children, Songwriting Workshops, Theory Lessons, Piano Lessons, Singing Lessons, Show Choir etc
TESTIMONIALS
"Natalie has an amazing ability to connect with and calm down my wild-child daughter Charli (6yo) enough to focus on learning the piano and vocals. In just a year, she's progressed so much. Charli loved going to Natalie's classes, which always went too quickly, and she always wanted more time! Natalie is a wonderful teacher with such energy, passion and grace. She's our favorite teacher that we will always remember and talk about. Thank you for inspiring Charli with your talent & passion."
Fleur, Mother of Charli (aged 6)
"My daughter and I really loved our piano lessons with Natalie. She was able to adapt her style to cater to the needs and interests of both myself (a lapsed adult player) and my four year old (a complete beginner). She made a special connection with my daughter which made the learning fun. We see her replicating the skills in other areas of her play (for example tapping out the rhythm of words), and my daughter frequently takes herself to the piano to practice what she learnt. Natalie reignited my interest in piano through both classical learning styles and more modern approaches to playing the piano which has expanded my playing toolset and confidence."
Elizabeth - adult student, and Mother of Mira (aged 4)
"Natalie is a very happy, positive and caring teacher who is genuinely interested in improving Sabrina's singing and vocal techniques. She makes singing lessons engaging and fun! Natalie has been a true inspiration and wonderful role model to my daughter as she herself is a talented singer/songwriter musician. I would highly recommend Natalie to any new student to music."
Maisie, Mother of Sabrina (aged 9)
"Natalie is a brilliant music teacher. Our daughter loves her piano lessons, and looks forward to learning with Natalie each week. Natalie has limitless patience, enthusiasm and energy when dealing with young children, and she makes each lesson a fun experience".
Sophie - Mother of Juliette (aged 7)
"Natalie gave our daughter, Catriona, wonderful piano lessons. Thanks to Natalie's excellent teaching and easy going communication Catriona made fantastic progress in playing 'Easy' by the Commodores and ABRSM Grade 1 exam pieces. A highly recommended piano teacher. Thank you Natalie."
Robert - Father of Catriona (aged 9)
"Natalie taught piano to my daughters, and they loved their lessons! They learnt so much in a fun but professional environment. They developed a passion for music thanks to Natalie's patience and skill."
Melanie - Mother of Amber and Anya (aged 7 and 10)

NEW STUDENT ENQUIRY